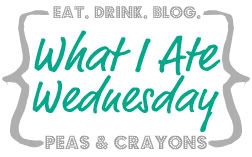 I have never made any laments over my love for pasta-- nor my love for
Sophia Loren
. Any diva/celebrity that says something like, "
All that you see, I owe to spaghetti
," is alright in my book. (Celebrities don't recommend food enough these days.) Which is why I'll have a WWSE WIAW (What Would Sophia Eat What I Ate Wednesday).
buon appetito!
Coffee and gingerbread biscotti (this was also my afternoon pick-me-up- that's why there's two biscotti pictured)
Tomato and cucumber salad and a Greek yogurt. I was wishin' I had some feta for that salad, but it was good anyway. :)
Water. LOTS of water. It's hot as, well, Sophia Loren circa 1962, outside.
I don't care what anyone says-- spaghetti squash may look similar to spaghetti, but it doesn't taste like it. I tried it (again) tonight and no dice. I'd rather pour sauce over a little bit o' noodles bolstered with wilted greens for bulk than do the spaghetti squash thing again.
Who's your favorite celebrity? What do you think they'd eat?
What's your favorite pasta?